GoodShipping is looking for a Senior Commercial Manager to support us

on

our mission to decarbonise

tra

nsportation.
Companies must help prevent the worst impacts of climate change by reducing their greenhouse gas (GHG) emissions as much and as quickly as possible and keep global warming beneath 1,5 degrees centigrade. This includes reducing value chain emissions.  
Headquartered in the Netherlands, FincoEnergies offers truly sustainable solutions to clients to support them with the energy transition and to achieve their net zero ambitions. These solutions provided by FincoEnergies are labelled under the 'Good' brands like eg. GoodFuels, GoodShipping and GoodZero. Five business divisions across the group enable the solutions to be developed & launched to the international markets.
One of these divisions is Carbon Management, providing 3 types of solutions to its customers: carbon calculation services, carbon reduction services in logistics (insetting) and carbon compensation services (offsetting). Customers within this division operate in several verticals and range from eg DHL, Geodis, JAS Logistics and Bolloré to BMW, IKEA, Swinkels Family Brewers, Tony's Chocolonely, Beiersdorf, Dopper, Bugaboo, Leeds University, OTTO, Volvo etc.
FincoEnergies has offices in Rotterdam, Amsterdam, Den Helder, Epe, Singapore, Basel and Hamburg.
Are you ready to step into a role where your business skills meet the exciting world of carbon markets with a focus on road transport and freight forwarding? We're searching for a Senior Commercial Manager who is eager to make a positive impact on the ever-changing landscape of sustainable energy transition within the transportation industry. As our new commercial manager, you'll drive positive changes, build relationships, and help shape the future of carbon offsetting. The opportunity is here – are you ready to contribute to the world of carbon markets? Apply today and let's work together to create a more sustainable future!
Pioneering Vertical Development Planning
Cultivating relationships, overseeing stakeholders, and crafting winning bids for new leads
Developing tactical sales planning
Powering through as a commercially driven individual, thriving internationally and dynamically.
Exhibiting robust organizational and process management prowess.
Unleashing sharp analytical & problem-solving abilities.
Putting customers front and center, focusing on their needs.
Excelling in communication – adept at engaging stakeholders at all levels.
Passionately embracing the energy transition, personally fueled to shape a more sustainable world
As our new frontrunner you bring:
A minimum of 10 – 15 years of work experience – preferably in consultative selling within mid-sized and large accounts, from pro-active acquisition to relationship management (hunting & farming);
Leadership experience managing a (small) team of commercial professionals;

Proven expertise in Logistics, particularly focused on road transportation and/or freight forwarding ( You bring a strong network)

Coverage of languages French, German, Italian and/or Spanish is a pre;
Preferably a background in the industries of Financial Institutions, Oil & Gas and/or Governmental organizations /NGO/non-profit).
A market aligned salary based on experience and competences, existing of monthly regular salary and attractive yearly bonus potential;
A collective pension plan with two-thirds covered by FincoEnergies;
A yearly budget of 900,- gross for your well-being and development;
8% holiday allowance;
Entrepreneurial environment providing growth and development opportunities;
Free daily fresh-made lunch at our offices;
A new Laptop and phone;
An energetic workplace in our new and fully sustainably designed offices (Rotterdam / Amsterdam);
An international, dynamic, and fun work environment.
FincoEnergies is an independent, leading provider of sustainable energy solutions. Our mission is to propel our customers' transition towards a better world. At FincoEnergies, we focus on providing low-carbon energy and decarbonisation solutions. With these solutions, we empower our customers to calculate, reduce, inset and offset their emissions.
You can apply for this job through the 'apply' button at our career page. After receiving the applications, we will make the selection and we inform you as soon as possible (but within 2 weeks). Alternatively, you can submit your resume & application letter directly to careers@fincoenergies.com
Feel free to contact us as well in case you have any questions concerning the role.
Before applying, please make sure you are eligible to work in the Netherlands. Unfortunately,
For all recruitment agencies: recruitment is done by our Corporate Recruiters this means there is no help needed. If we do need a bit of help, we have some great agencies to work with. Thank you!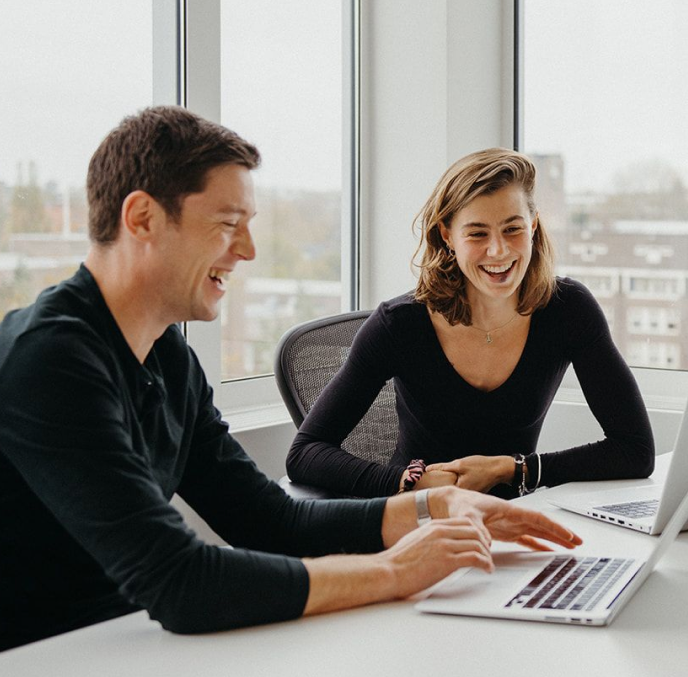 Apply for this job
Is this your dream job? Please send us your CV and Cover letter and we will contact you