Back to News
GoodShipping is the winner of the Accenture Innovation Awards 2017!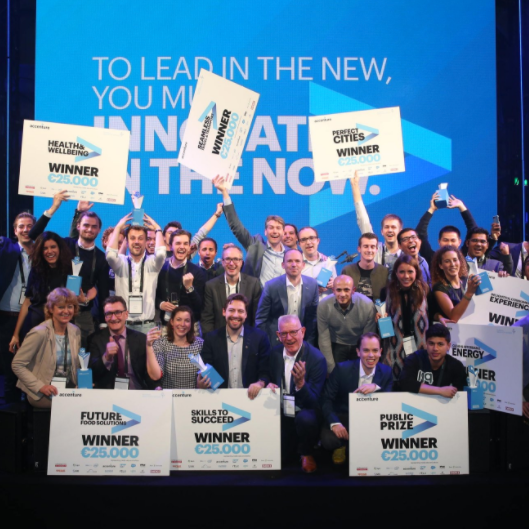 Society and technology are advancing faster than ever before. Yet without energy, nothing moves. It is up to our generation to develop the clean energy solutions that will power our future. To keep our planet livable, we must focus on energy innovation.
This means rethinking the ways we use energy and redesigning the ways we generate it. For the sake of the environment and the generations to come, we must choose a sustainable path forward. This means breaking with the wasteful ways of the past.
Manon van Beek, Country Managing Director Accenture the Netherlands:
"With the Accenture Innovation Awards, we want to support innovative entrepreneurship to further expand their solutions"
GoodShipping in the Accenture Innovation Awards in the category 'Clean & Affordable Energy'.
During the Innovation Summit, Isabel Welten pitched the Program in front of the jury – a gathering of top influencers and business leaders from various fields and organisations. The price was awarded by Henk Bijl, Managing Director of Accenture Smart Grid Services, and Ingrid Thijssen, CEO at Alliander.