Companies are constantly seeking ways to better manage their carbon emissions and contribute to a greener future. At FincoEnergies, we understand the importance of supporting our customers on their journey towards decarbonisation. That's why have come up with our new Customer Portal for GoodShipping and GoodZero, a new digital platform designed to streamline your carbon management and offer a transparent and user-friendly experience.


Our Customer Portal is here to empower you in your decarbonisation efforts. This unique digital environment consolidates all the automated information you need in one place, delivering an enhanced customer experience with an accessible and transparent interface. We believe in a standardised approach that still prioritises the human touch. Our dedicated account managers are always available to answer any questions and provide the personalised support you've come to expect from us.
This is what our new Customer Portal has to offer
User-friendly interface
With a simple click on the Portal button on our website, you can access your personalised environment. Here, you can view all your data, and conveniently download certificates and invoices.

Impact Dashboard
Get a clear overview of your carbon management achievements, including removal credits, reduction credits, and avoidance credits that have been bought.

Automated scope 3 emissions calculation
Use our integrated emissions calculator to calculate your scope 3 emissions from transportation and distribution. For more complex calculations, say your company's entire GHG emissions, our experts are ready to assist you.

Products & services
Discover the full range of the impactful carbon reducing, insetting and offsetting projects and services we provide. Explore their prices, have a look at how they align with the United Nation's Sustainability Development Goals (SDGs), and access project videos.

Quotation and project overview
Easily track all your quotations and purchased credits. Subsequently, you can find your audited client certificates in the Portal.
Communication
Share your decarbonisation achievements with the world by accessing marketing kits and tools directly from the Customer Portal.
Paul Bakker, Project Manager Digital Development & Innovation, FincoEnergies:

"Our Customer Portal is the first stride in our unwavering dedication to amplify transparency and integrity within the realm of credit trading. The forthcoming phase will be centered on traceability, weaving a vivid narrative behind each credit. This narrative will unveil the origins of a credit, specifying the day it was generated, the supply vessel involved, and the precise feedstock used."

"Our goal is to establish a direct linkage between the credit and Proof of Sustainability documentation, thus rendering every aspect more tangible. Such heightened transparency is pivotal for preserving data integrity and combatting deceptive greenwashing. We have set our sights on implementing this pivotal next step in February 2024."
Facilitating your positive impact
At FincoEnergies, we firmly believe in the importance of empowering individuals and organisations determined to make a difference through their decarbonisation efforts. With our new Customer Portal, we provide you with the tools and support you need to keep making a positive impact on the environment and creating a better world for all of us.

We are committed to a smooth and gradual introduction of our new service, ensuring that your journey towards decarbonisation is seamless and successful. Your commercial manager will send you an email to set-up your account and show you the Customer Portal. We hope this innovative tool sparks your curiosity and empowers you to take control of your personal decarbonisation projects. If you have any questions, please feel free to reach out to us!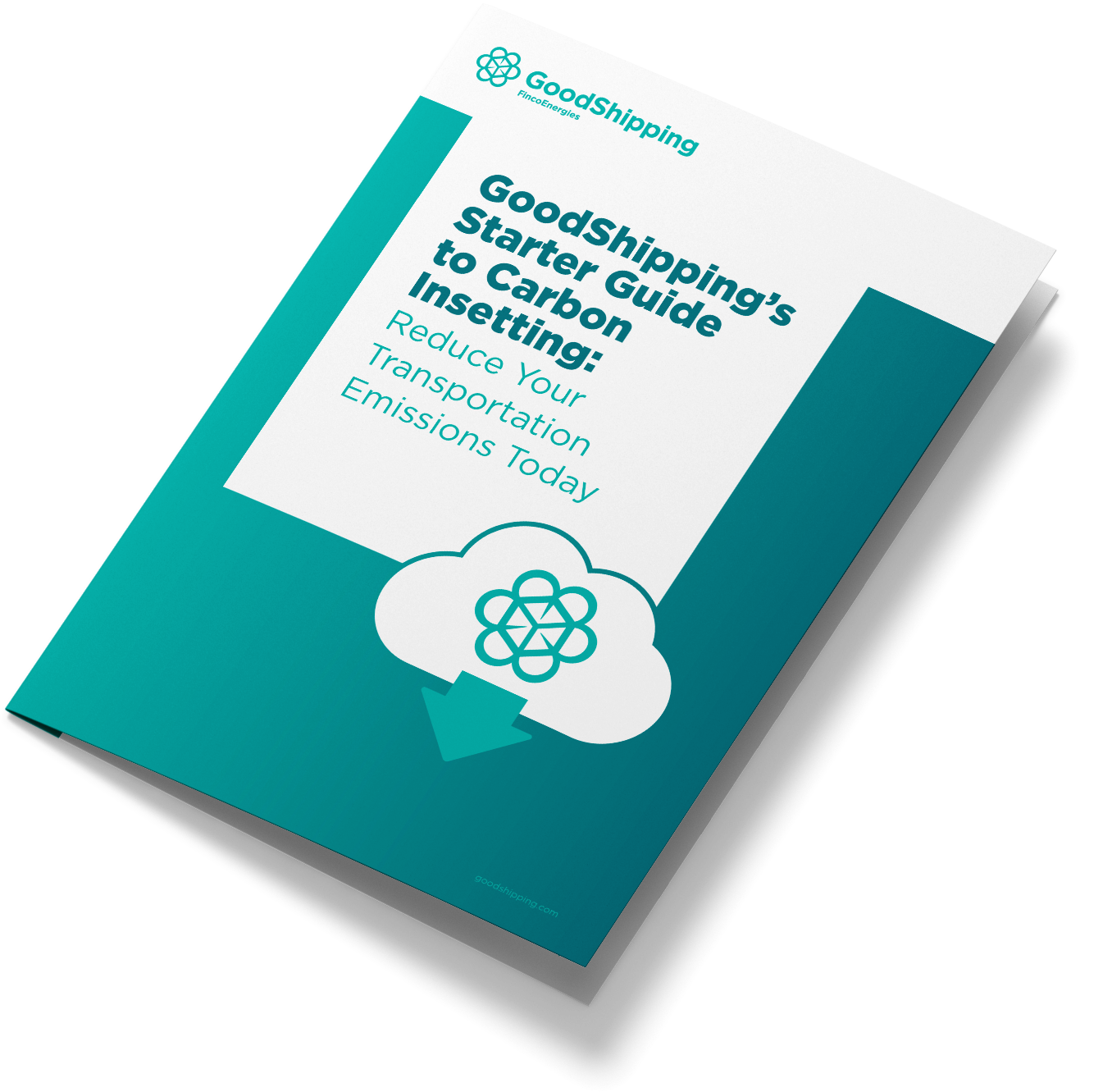 Download the FREE guide today
Lead the Way in Greener Transportation
GoodShipping's Guide to Carbon Insetting: Reducing Emissions, Empowering Change.
More News & Blogs