Back to News
Goodshipping achieves first fossil-free ocean freight transport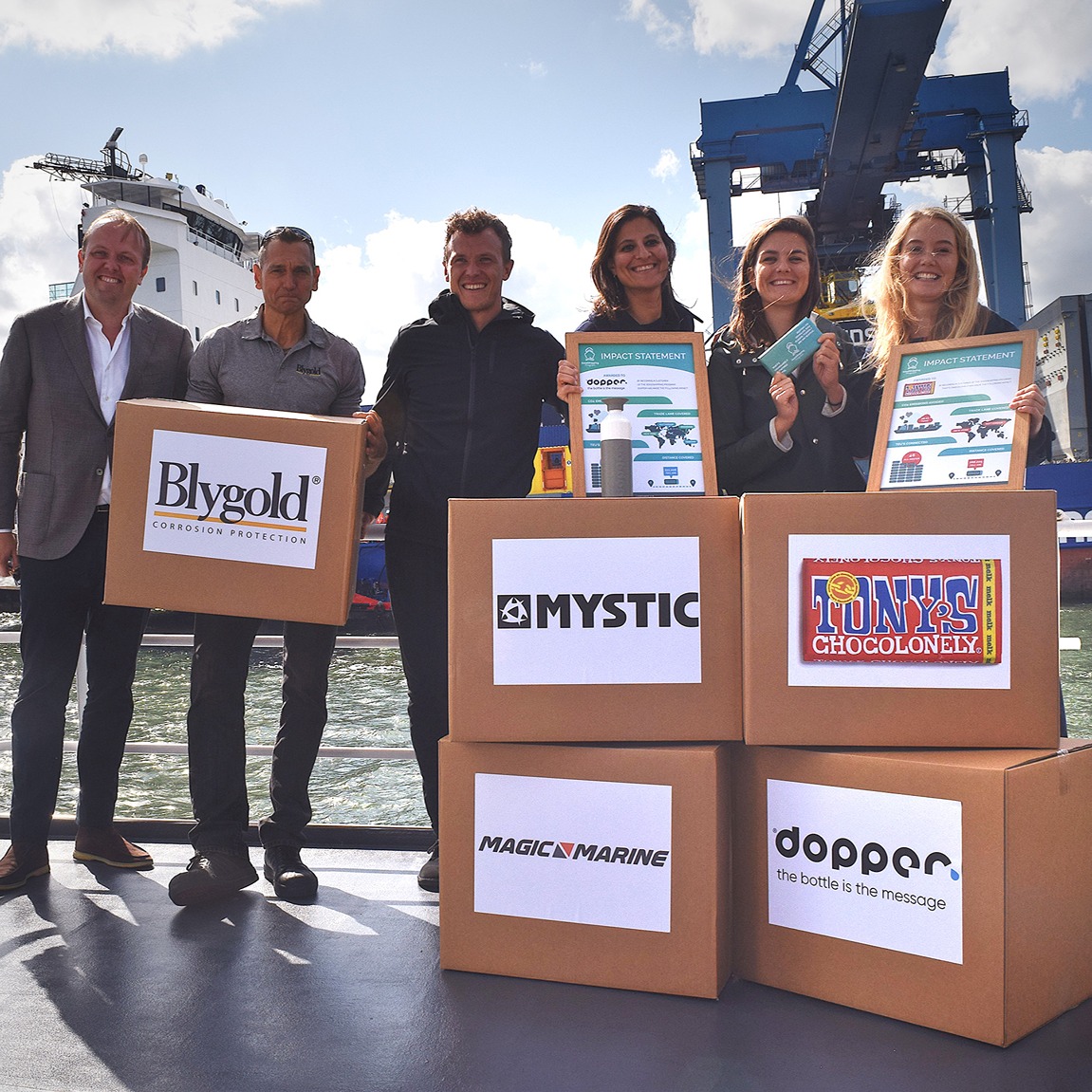 The first pioneering cargo owners that have made this possible with us are Tony's Chocolonely, Dopper, Blygold, Magic Marine and Mystic. Together we have avoided over 40 tons of CO2 emissions and, because our biofuels replaced Heavy Fuel Oil, we also significantly reduced other local emissions like sulphur, soot and black carbon.
In collaboration with our partners GoodFuels Marine and Samskip, the bunker operation was a great success. The 'Samskip Endeavour', a container vessel that carries over 800 containers and normally runs on a combination of fossil fuels like Heavy Fuel Oil and Marine Gas Oil, was bunkered with 22.000 litres of Hydrotreated Vegetable Oil made from used cooking oil. This volume of fuels corresponds with the annual sea freight volumes of GoodShipping's customers. The biofuels are supplied by GoodFuels Marine and will replace the equivalent volume of Heavy Fuel Oil.
Influence the carbon footprint
With this first bunkering, GoodShipping shows that it is possible for cargo owners to influence the carbon footprint of the sea freight in their supply chain. Thanks to the principle of mass balance, any company can join our program and have their sea freight shipped climate-neutral. Next to that, we are increasing demand and accelerating R&D in the field of marine biofuels.
So who is next? Which companies are ready to take responsibility for the pollution that their sea freight causes, and join us in our mission to make alternative energy the norm in the shipping industry? We don't have to wait for the sulphur cap, the next IMO meeting or for someone else to go first. You can make a positive impact, today.
You can make a positive impact, today.