Our goal is to empower companies to make an immediate climate impact by decarbonising their scope 3 emissions from transport through carbon insetting. As industry pioneers, we first applied this concept to maritime transport in 2017, continuously developing it to achieve the highest quality emission reduction in the most impactful way for our customers and our planet.
However, maritime transport was just the start. We've always had our eyes set on applying insetting to different modes of transportation, which is why we're thrilled to announce we're currently expanding our services to road transportation.
Freight transported by truck accounts for a whopping 16% of all global transport emissions, which is expected to rise to 25% in 2030 unless we do something about it. It was clear this was where we needed to focus our decarbonisation solutions at next.
So, how do we do it? Similar to how we accomplish carbon reduction actions in the maritime industry – we facilitate a fuel switch from fossil fuels to sustainable biofuels at the most efficient time and place in the sector. We ensure the volume of sustainable biofuel reduces the same amount of emissions as the cargo shipment would have contributed had it been transported with fossil fuels.
Our third-party verification partner then reviews our procedures and calculation methods used, ensuring the fuel switch took place and the emission savings are only allocated to you.
With our
road insetting proposition, t
he cargo owner
co-finances biofuels for a carrier, which
incentivises
the carrier to choose biofuels over fossil
.
Meanwhile,
the cargo owner receives
a CO2e
credit for reducing their
scope
3 emissions
,
taking them one step further to reaching their sustainability goals.
We have launched a pilot to test and optimise our road insetting service. This means we have a limited amount of credits available for a reduced price, for frontrunning companies who want to clean up their supply chain.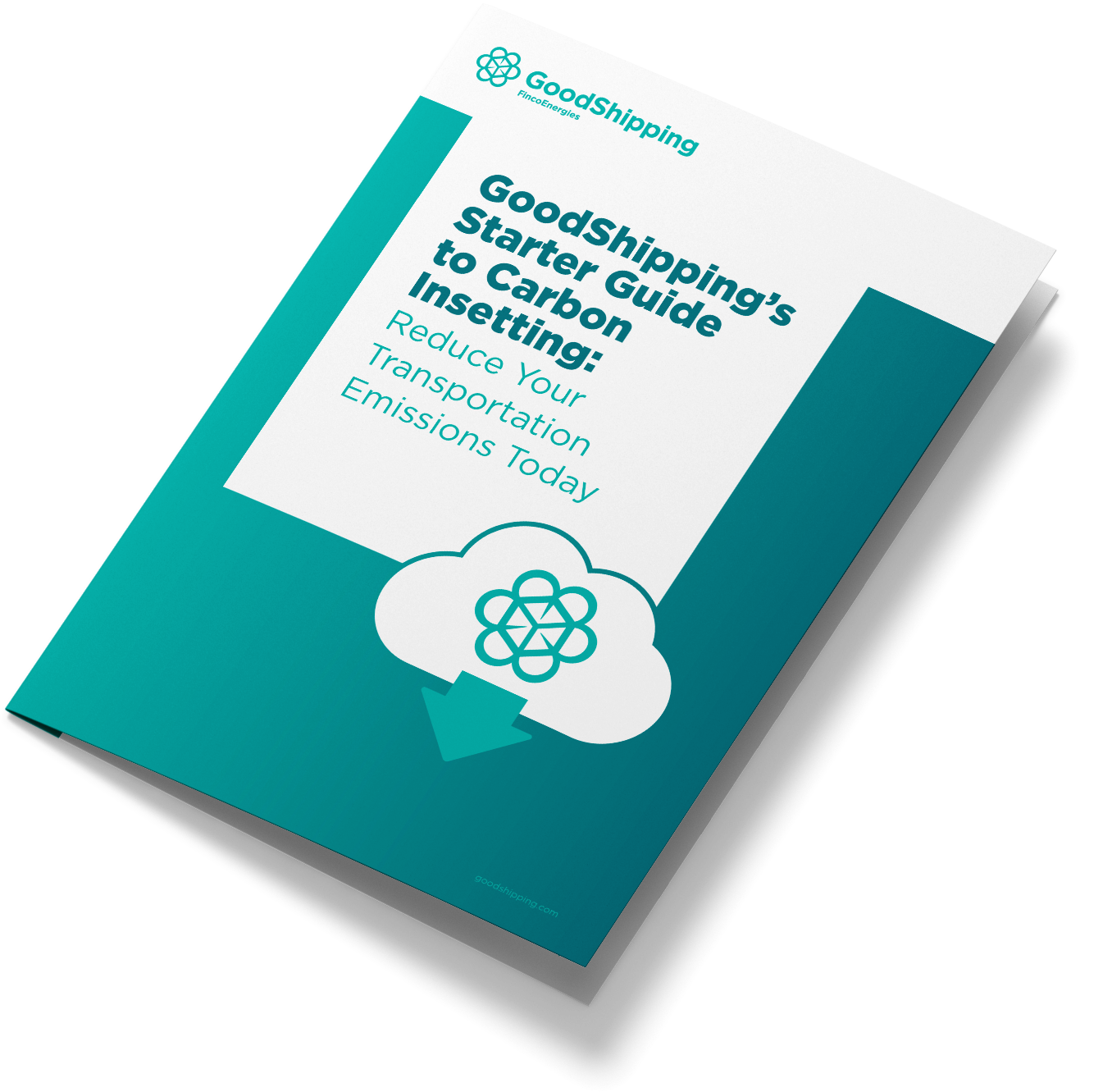 Download the FREE guide today
Lead the Way in Greener Transportation
GoodShipping's Guide to Carbon Insetting: Reducing Emissions, Empowering Change.
More News & Blogs