Back to News
24-10-2023
Taking it to the road. GoodShipping continues to expand insetting decarbonisation services.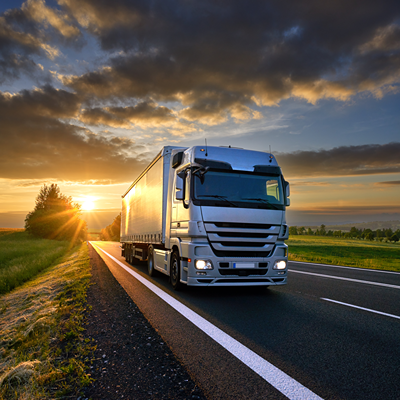 Amsterdam, 24 October 2023 - GoodShipping, the leading carbon insetting brand, is excited to announce the expansion of its reputable decarbonisation services to road transportation.

Having successfully pioneered the concept of carbon insetting in marine since 2017, GoodShipping has continuously improved its solutions to achieve the highest quality emission reduction for both its customers and the environment. Freight transported by trucks currently accounts for a staggering 16% of all global transport emissions, projected to rise to 25% by 2030* if no action is taken. Recognising this critical challenge, GoodShipping is expanding its solutions to the road transportation sector to further decarbonise scope 3 emissions from transport.
Decarbonising supply chains
Similar to its successful approach in marine, GoodShipping facilitates a seamless fuel switch from fossil fuels to sustainable biofuels in road transportation. This is based on the one atmosphere approach – the concept that all carbon is emitted into the same atmosphere. Any carrier running on biofuel, is a reduction of fossil fuel emissions in the atmosphere. Therefore, it doesn't matter which carrier runs on biofuel. GoodShipping collaborates with an independent third-party verification partner to review procedures and calculation methods ensuring correct carbon reduction allocation to clients.

Through GoodShipping's insetting services, cargo owners can decarbonise their supply chain, despite not owning the means of transport used to move their freight. In this way, cargo owners receive CO2e credits, bringing them closer to their sustainability goals and demonstrating their commitment to reducing scope 3 emissions, while also contributing to the adoption of the use of biofuels.
A successful implementation
As part of its commitment to continuous improvement, GoodShipping first ran a pilot to test and optimise its road insetting service. During the pilot, the road insetting service was tested by a range of international clients: JAS Worldwide, Raben, Scan Global Logistics, and Hellmann Worldwide Logistics. After successful evaluations, they are now offering road insetting to all customers.

"We are thrilled to collaborate with GoodShipping not only on sustainable marine biofuel, but also on biofuel for road transport. This expansion of their insetting solutions aligns with our commitment to environmental sustainability and allows us to further create value for our customers. GoodShipping's innovative approach and dedication to decarbonisation are commendable, and we look forward to continuing our partnership for a more sustainable future," said Andrea Goeman, SVP Sustainability JAS.

Jens Wollesen, COO Hellmann Worldwide Logistics, said: "For Hellmann as a global logistics provider, sustainability and the closely related reduction of CO2 emissions is a strategic focus topic that we push through various measures and projects. The cooperation with GoodShipping enables us to offer our customers a mode-specific emission reduction solution, enabling them reducing their Scope 3 emissions from landside transportations as part of their global seafreight supply chains. With the successfully implemented road insetting pilot, we have fulfilled our ambition to be a pioneer for sustainable solutions beyond our seafreight business."


"At Scan Global Logistics, we offer a range of sustainable logistics solutions to support our customers in their decarbonisation efforts, and we provide 50-100% emission reduction through our Low Carbon Logistics solutions. It is imperative for the entire industry to take responsible action; thus, we are excited about our collaboration with GoodShipping, as it goes beyond sustainable marine biofuels to include biofuels for road transport. This aligns perfectly with our unwavering commitment to environmental sustainability, delivering significant value for our customers, our company, and ultimately, for all of us." said Martin Andersen, Global Head of Sustainability & ESG, Scan Global Logistics.
"We believe that by expanding our insetting solutions to road transportation, we make an even more significant impact on combating climate change," said Robbert Wehrmeijer, managing director of FincoEnergies Carbon Management and responsible for the GoodShipping brand. "Through this expansion and future innovations, we remain steadfast in FincoEnergies' commitment to decarbonise the transport sector and lead the way towards a better world."
Start decarbonising today
Companies looking to reduce their emissions from road transportation are encouraged to join GoodShipping. Get in touch today and take the first step towards sustainable freight transportation.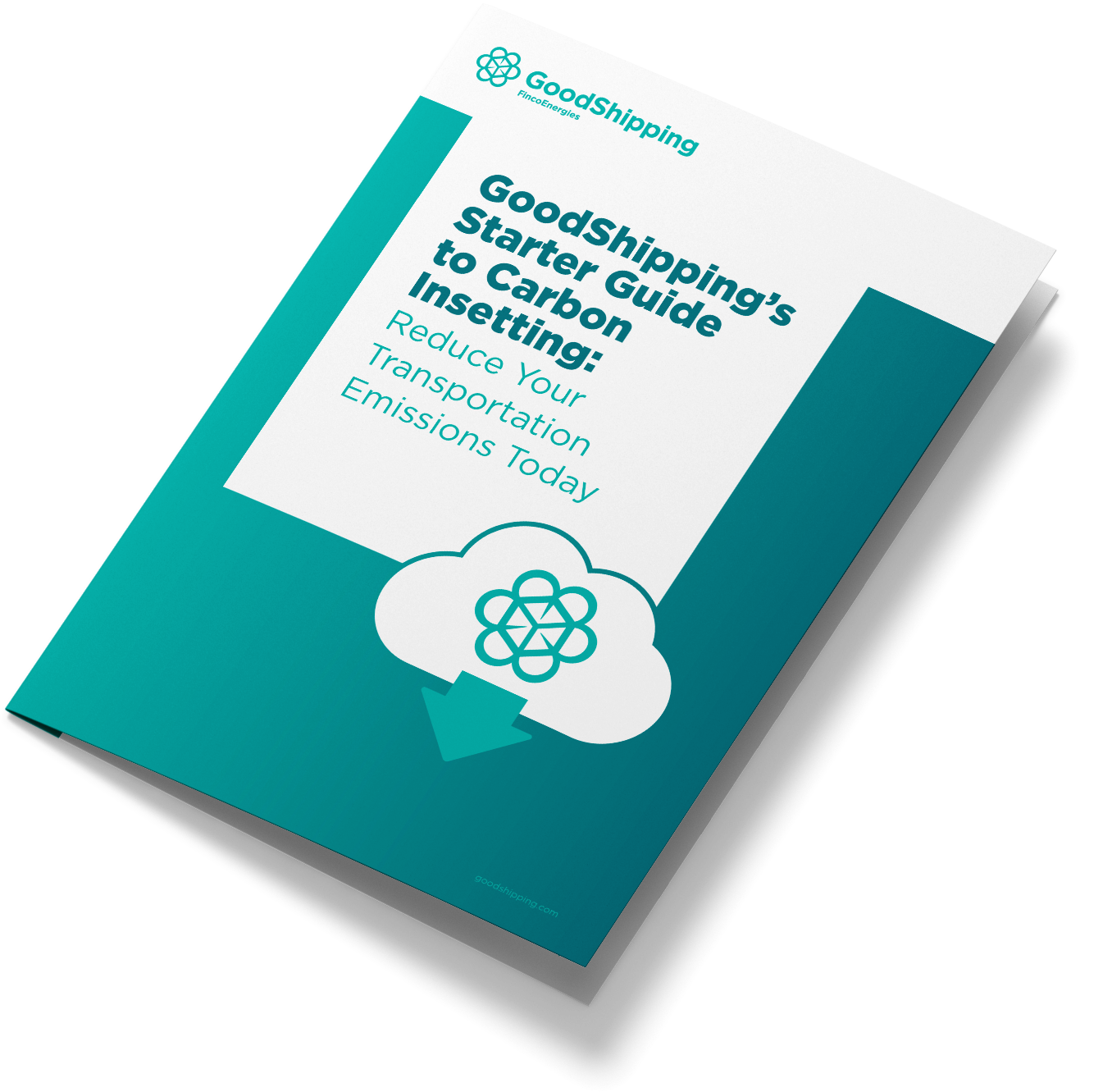 Download the FREE guide today
Lead the Way in Greener Transportation
GoodShipping's Guide to Carbon Insetting: Reducing Emissions, Empowering Change.
More News & Blogs