"We are delighted with this partnership, as collaborating is essential to helping our customers decarbonise."
Founded in 1978, JAS Worldwide has grown from its local origins into one of the world's largest family-owned logistics companies. Headquartered in Atlanta, Georgia, USA, with a presence in over 100 countries and a dedicated team of more than 7000 professionals, JAS offers a wide range of logistics solutions, including all modes of transportation, contract logistics, and advanced digital-driven supply chain services. As a freight forwarder, JAS provides services to cargo owners. One of their new offerings is GoodShippings' insetting solution, enabling companies to reduce the CO₂ equivalent ( CO₂e) emissions from transportation and distribution generated within the same sector where they are produced.

JAS' mission is clear: to reduce carbon emissions year by year. They are already investing in energy efficiency and enhancing their network optimisation. For customers looking to achieve net-zero emissions in their supply chain, JAS has formed strategic partnerships, including their recent collaboration with FincoEnergies' GoodShipping.
Andrea Goeman, Senior Vice President of Sustainability at JAS, shares insights:
"JAS is a people-driven company with a strong commitment to sustainability, not only in terms of investment but also in practice. Our focus goes beyond the environment to encompass social sustainability, including our workforce and human rights. We collaborate with leading companies across sectors like automotive, pharma & healthcare and aerospace to assist in reducing emissions within their supply chains, complying to rules and regulations.

GoodShipping has an impressive portfolio, and their immediate insetting solution has proven to be a wonderful fit for our company. Communicating the insetting process effectively is crucial, as the 'one-atmosphere' approach can be complex to grasp. However, once understood, the impact of insetting procedures in reducing global emissions becomes clear."
The one-atmosphere approach benefits the entire supply chain and can be applied to any ocean freight shipment with minimal disruption to the customer. It has the potential to achieve up to a 100% reduction in CO₂e emissions for each shipment and contributes to the global transition from fossil fuels to renewable energy sources.

JAS has engaged in GoodShipping marine insetting, and also participated in pilot road insetting for transportation. This is vital, as road transport plays a significant role in nearly all supply chain operations. While some countries, like the Nordic region, have adopted sustainable solutions such as HVO fuel for trucks, this is not universally available. JAS aims to support its global customers in achieving successful end-to-end supply chain decarbonisation.
Andrea Goeman states:
"GoodShipping's land-use solution is very appealing to us. We are delighted with this partnership, as collaborating is essential to helping our customers decarbonise. We see a growing commitment from our customers and industry peers to drive positive change. This collective effort is truly inspiring."

"It all begins with our individual actions and procurement decisions. As a freight company dedicated to supporting our customers on their sustainability journey, we've witnessed our conversations evolve and deepen. It's not solely about cost or delivery time; it's about creating value with sustainability and helping customers achieve their goals."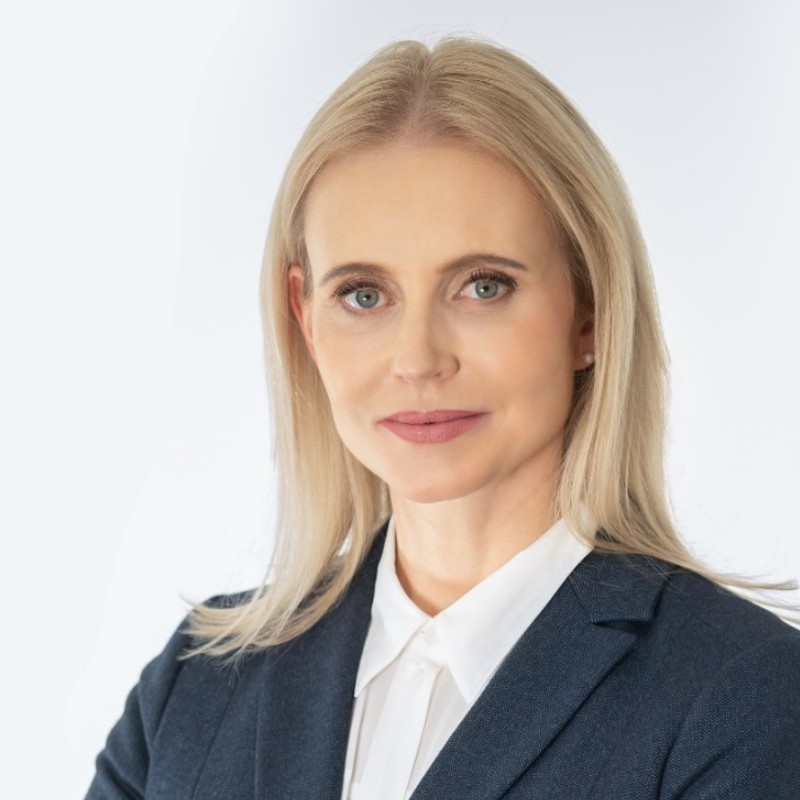 "In the future, we aim to work even more closely within our logistic ecosystem. Our primary focus is to assist our customers in defining specific sustainability targets. This starts with emissions measurement and supply chain analysis, followed by the implementation of solutions. Insetting is the initial step, and we are eager to further advance this strong partnership with GoodShipping. Our goal is not only to decarbonise our operations but also to aid our customers in reducing their emissions."
News & Blogs